"I have always worked on a contract basis, so I never had a pension. Now I have three properties and can't wait to invest in my next one. I'm seriously looking at doing property investment full time."
Vicki Wusche, Owner of three properties in Islington and Lewisham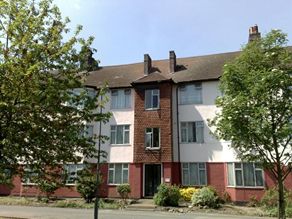 Vicki and her sister had spent three years trying to work out how they could invest in property with a limited budget – but with no success. Having always worked on a contract basis, Vicki was well aware that at 45 years old, she didn't have a pension and it would be unfair to rely on her children to bail her out in her retirement. She happened to meet Agi Eugenio at a seminar and arranged to meet him. She decided to invest and explains how it worked:
"I bought my first property in 2005 and was fortunate to see its value rise from £150,000 to £200,000 in a year. I released that equity and bought my second property, which also quickly gained value, so I did the same again and now have three properties. I plan to continue buying as soon as there is enough equity to release. Agi's the expert on which property to buy so I will continue to take his advice.
"I got a five year lease on my first property and have already been told the lease will be renewed next year. Whether you've got one property or half a dozen, it takes very little time to look after them. In three years, I have only had three phone calls from one tenant, all for minor repairs which I sorted out myself. If anything bigger came up, I know Agi has some great contacts.
"I didn't work last year and I had a fabulous time relaxing and travelling. This was only possible because of the property. The kind of life I want is to be able to work for two or three years, then take a year off. If everything continues to run as smoothly as it has so far, that is a very realistic ambition."